Main content starts here, tab to start navigating
Catering Menus!
From an office party to a wedding reception, we can help with your next event. Please fill out the form below and we'll be in touch soon!
Here are the catering menus for small and large events.
All pricing is event specific - varies per event and based off quantity of people, menu selections, and add ons. We work up estimates and send them via email for changes and confirmations.
All caterings regardless of size and price will require a deposit to be paid within 5 (five) days of being sent.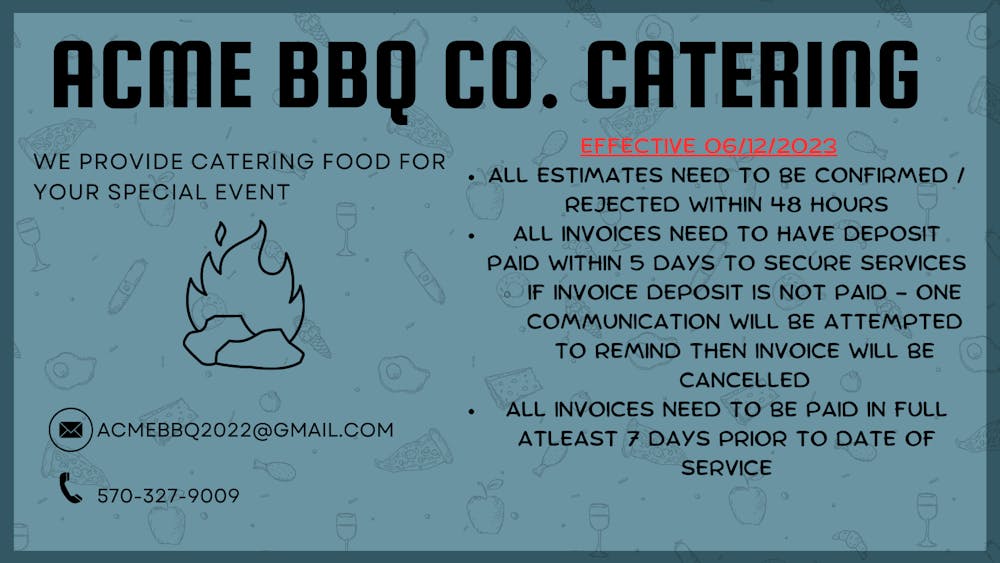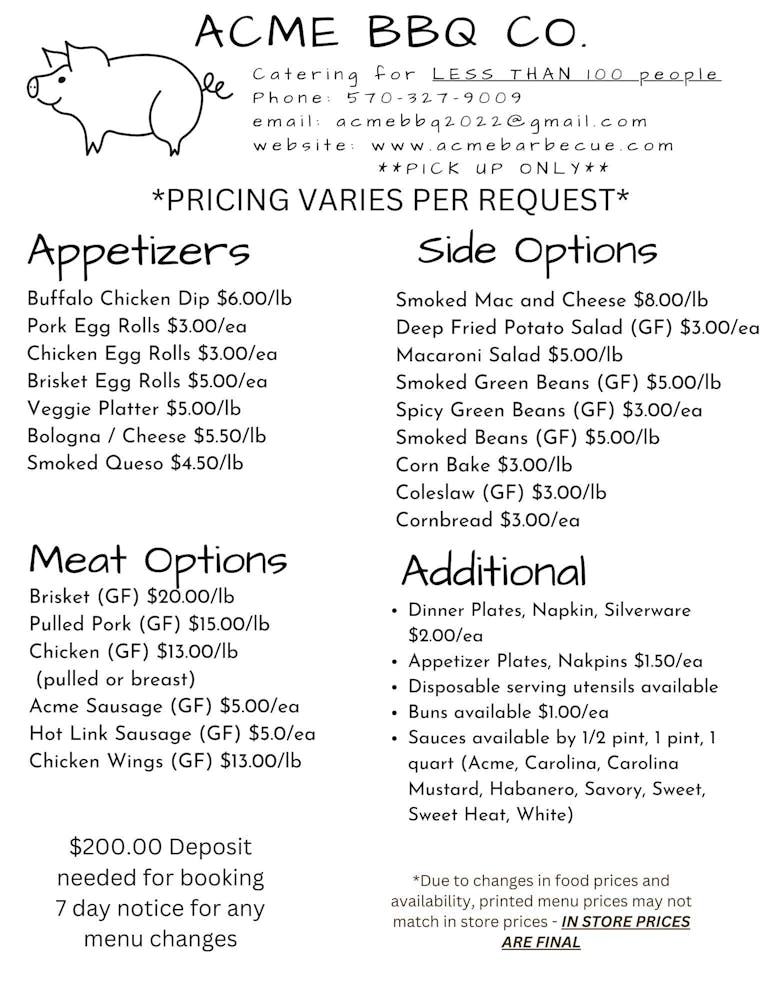 ~~~~~~~~~~~~~~~~~~~~~~~~~~~~~~~~~~~~~~~~~~~~~~~~